1. Clean porch lights
If you have glass light fixtures that are easily removed, bring them inside and wash in a dishpan of warm water with gentle soap. If the fixtures must stay in place, turn the power off and carefully wipe the exteriors with a damp microfiber cloth; dry with a soft cloth.
2. Check safety devices
Carbon monoxide detectors and smoke detectors should be tested monthly; replace batteries as needed, and replace the entire device if it is more than 10 years old. Also, take a moment to check the expiration date on any fire extinguishers in the house and replace them if needed.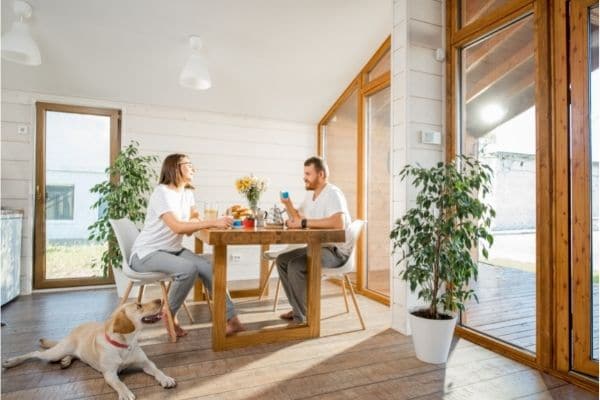 3. Care for furry friends
Summer poses some unique challenges for our pets, but with a little extra care, you can ensure your furry friends are healthy all season long. If you will be traveling this summer without your pet, be sure to plan ahead to set up care. To keep pets safe in the heat, you should provide access to shade and ample fresh water and never leave pets in a car unattended.
4. Clean windows inside and out
Keep that summer sunshine streaming in by giving windows a quick rinse with glass cleaner or a vinegar solution, then squeegee them dry or wipe with a clean microfiber cloth.
5. Keep your home safe when you're away
Before you leave on a trip, take some time to put safety precautions in place. Let your neighbors know when you will be away and ask a friend to check on your house from time to time. Motion-sensing exterior lighting, timed interior lighting and well-trimmed hedges can make your home a less appealing target for break-ins.
6. Check fences and repair or replace as needed
Inspect fencing and gates around your property. If you find damaged areas (for example, broken boards, sagging areas and soft or rotted wood) schedule repairs or replacement as needed.